Vice Chancellor's Desk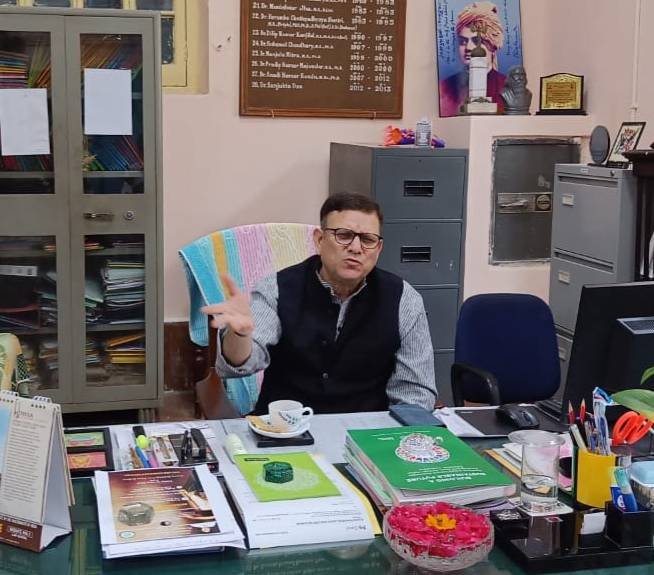 Prof. Dr. Raj Kumar Kothari (as authorised)
Prof. Dr. Raj Kumar Kothari joined as the Vice-Chancellor of The Sanskrit College and University, Kolkata on 2nd June 2023.
He is a Professor and former Head of the Department of Political Science at Diamond Harbour Women's University, West Bengal, India. Earlier he served as a Professor of Political Science at Vidyasagar University. Prof. Kothari completed his Ph.D. under the Ford Foundation programme in International Relations in the Department of Civics and Politics, University of Mumbai.
Prof. Kothari has to his credit nine self-authored and edited books, published by renowned publishing houses, including the latest, South Asia: Issues, Challenges, & Prospects, published by Atlantic Publishers, New Delhi, 2022. Prof. Kothari has completed four UGC sponsored Major/Minor research projects and published around forty research articles in several reputed national and international journals and newspapers, and been actively engaged in all spheres of academic activity, including chairing sessions, and delivering invited lectures in international, national and state-level platforms on more than 150 occasions. Prof. Kothari is also member of the editorial board of several journals of national and international repute.